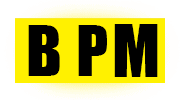 Instant Download
100% Original Product
7-Day Money Back Guarantee
Features & Additional information
Elevate Your Music Production Game With The Summer Piano House Sample Pack!
This pack offers a collection of high-quality original samples, loops and MIDI designed to provide inspiration and enhance your music production experience. So why wait? Get your hands on the Summer Piano House today and elevate your music production game!
The Summer Piano House Sample Pack features a wide variety of piano samples with MIDI, ranging from upbeat melodies to smooth chord progressions. The samples are designed to be highly versatile, making them suitable for use in various genres of electronic music, including house, deep house, lounge and any other genre.
The included samples are DRY and WET samples in both WAV & AIFF and each Loop has its own MIDI which makes it easy to manipulate and can be edited to fit any tempo and genre & making it super easy to incorporate them into your tracks.
With the Summer Piano House Sample Pack, you can be confident that your productions will sound polished and professional, regardless of your experience level. The Summer Piano House Sample Pack is an essential tool for any producer looking to create music that evokes feeling of summer. With its versatile collection of piano samples and MIDI files, this pack provides all the resources you need to take your music production to the next level.
• Works with any digital audio workstation
• Flexible MIDI files, easily change tempo, key, and every single note on the fly
• Drag and drop arrangements into your existing session
• Use in your commercial work
Product Details:
• 50 Original House Pianos (DRY & WET & MIDI)
• 20 Original Chord Progressions (DRY & WET & MIDI)
• 70 WAV Files
• 70 AIFF Files
• 70 MIDI Files
• 100% Royalty-Free