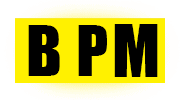 Instant Download
100% Original Product
7-Day Money Back Guarantee
Features & Additional information
Lagos is one of Africa's largest cities, known for its hustle and bustle; its rhythm and energy — all embodied in this sample pack by Peter D. Abayomi, a.k.a Peter Bàtá.
Found Sound Nation teams up with this versatile percussionist, who shares a variety of drums and percussion instruments from different tribes across Nigeria — from the Bàtá drum, whose signature hourglass shape gives the drum a taut, melodic timbre; to the Dùndún, a unique instrument built to mimic the sounds of Yoruba speech.
At the age of 20, Peter founded an initiative, "The Power of Drum", that seeks to empower, educate, and promote craft and creativity amongst young people in rural communities around Lagos through percussion education. His musical presence in the city has spearheaded projects inviting discourse and drawing attention to economic, social, and environmental issues affecting the communities living around him. His love for Lagos flows through the center of his work, charging the rich and diverse sonic offerings of this pack.
Produced by Found Sound Nation
Edited and mixed by Christopher Botta
Demo by Marcio Zygmunt, a.k.a Marcioz
Size 452.17 MB