Splice Sounds – TAIKO Essentials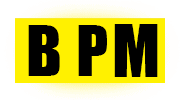 Instant Download
100% Original Product
7-Day Money Back Guarantee
Features & Additional information
Grammy-nominated music producer Taiko (Nicolás Jaña ) was born in Buin, Santiago de Chile. He started making beats at the age of 15, reaching the ears of Black Koi Ent.'s Sky Rompiendo in 2019 through Instagram.
Later, Rompiendo invited him to join the label. Taiko's sounds now appear on Bad Bunny's "Una Vez" featuring Mora, Jhay Cortez's "Easy", and J Balvin's "Rojo".
By age 11, after hearing reggaeton throughout his youth on the streets of Chile, on the radio, and on TV, Taiko decided he wanted to be a DJ. He started mixing in Virtual DJ, and about two years later, he downloaded FL Studio and made his first beats.
However, Taiko has never focused on just one genre. His productions are built on three main pillars: minimalism, texture, and atmosphere. When he does incorporate reggaeton, he usually starts with a melody designed to transport you to another place and then layers on a reggaeton bassline to define the rhythm. He also likes to use the classic drums of the genre, modernizing them with different processing techniques.
You'll hear these elements and more throughout Taiko's first-ever Splice pack. He hopes you use these sounds to experiment and create new sounds, a new spin on reggaeton, or a different genre entirely.