Splice Sessions West African Meditations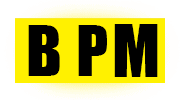 Instant Download
100% Original Product
7-Day Money Back Guarantee
Features & Additional information
This Splice Sessions release offers a unique and uplifting take on meditative sounds.
Recorded and produced at La Boutique Studios Dakar by Pape Armand Boye, this collection of folk instrumentation and free-flowing musical passages features West African rhythms, vocals, and instruments such as the balafon, ngoni, and kora. Plus, synths, guitars, drums, and percussion. Providing a glimpse into the spiritual culture of Senegal, these sounds will add a mystical transcendence to your productions of any genre.
Pape Armand Boye shared, "Music is a coded language that is oft used by African peoples to communicate without words. It is therefore natural that African meditation uses these coded methods to permit access to metaphysical states. Studio La Boutique is honored to have had the opportunity to share a glimpse of this musical culture in an effort to expand our audience's access to the metaphysical world—one that transcends borders and geography."
This pack is part one of a two-part series. Keep an eye out for West African Visions.