Splice Originals Late Night Nostalgia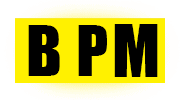 Instant Download
100% Original Product
7-Day Money Back Guarantee
Features & Additional information
Known for artistically weaving together styles, producer, composer, and sound designer Ben Bromley pulled out all the stops for this nostalgic, vibey pack. He started with inspiration from the early '90s grunge and trip hop scenes.
Think Portishead, Massive Attack, and Morcheeba with just a bit more grit—more sonic youth than Soundgarden. Then he layered on sounds influenced by the scores of late-90s Japanese role-playing games, math rock, and slowcore. A doozy of a combination, for sure. And he kept going. He rounded out the pack with future-leaning hyper-pop-inspired vocals, giving the pack a modern edge.
All of these elements are wrapped into one intriguing pack containing lo-fi inspired Serum patches featuring alt-rock guitar parts and instrumental melodies of pianos and more.