Spinnin' Sounds – Funky House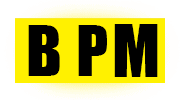 Instant Download
100% Original Product
7-Day Money Back Guarantee
Features & Additional information
Spinnin' Records presents SPINNIN' SOUNDS – Funky House, a brand new sample pack that will give your productions the extra rhythm, funk, and boogie that you've been longing for.
The pack is filled with sounds that will draw people to the dancefloor in a heartbeat but dig deeper and you will find industry-favorite samples amongst a unique array of lively synths, rich bass sounds and catchy melodic riffs– hidden gems not to be missed! Curated by Spinnin' Records, a leading tastemaker in dance music for over 20 years, SPINNIN' SOUNDS – Funky House offers you the tools and confidence to make your productions shine.
See you and your tunes on the dancefloor!