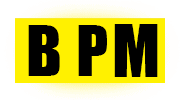 Instant Download
100% Original Product
7-Day Money Back Guarantee
Features & Additional information
The Mood: "pov: sad boy Summer"
Experience a captivating blend of emotions and atmospheres as "pov: sad boy Summer" seamlessly marries the intimacy of pop music with the pulsating synthwave vibes of alternative pop, all while paying homage to the nostalgic sounds of the 80s. This unique fusion is a sonic journey that promises to resonate deeply.
Key Features:
Radio-Ready Male Vocals: Elevate your music with male vocals that are ready for the airwaves, meticulously crafted for that perfect sound.
Dynamic Instrumentation: Dive into a world of crisp acoustic guitar loops, electric guitar layers, and a retro synth foundation, creating a rich and textured musical landscape.
A Vocal Treasure Trove:
Delve into an extensive collection of original vocal samples that deliver emotive performances brimming with melancholy and longing. This treasure trove includes:
Vocal Hooks: In multiple keys and tempos, offering versatility for your creative vision.
Wet and Dry Versions: Choose between processed or raw vocal samples to suit your project's needs.
Catchy Improvisations: Unlock spontaneous, memorable vocal moments.
Vocoder Samples: Explore innovative vocal textures and effects.
Short Phrases and Vocal Snippets: Add unique touches to your compositions.
Precision and Flexibility:
Every sample is meticulously labeled by key and tempo, ensuring ease of use and seamless integration into your music production process.
Content Overview:
"pov: sad boy Summer" is your passport to crafting music that encapsulates raw emotions and nostalgic vibes. Whether you're looking for that perfect vocal hook or a synthwave-infused instrumental, this collection offers the tools you need to create something truly unforgettable. Explore, create, and let your creativity soar.