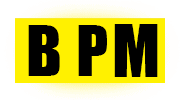 Instant Download
100% Original Product
7-Day Money Back Guarantee
Features & Additional information
Get ready to infuse your music with a touch of magic – Drizzle with Sauce brings you a remarkable collection of musicianship and sound design that will elevate your creative journey. Whether you're into hip-hop or trap, this package effortlessly combines captivating beats, intricate instruments, and irresistible melodies and chord loops.
The sounds featured in this package are not just any sounds – they are meticulously crafted to be clear, powerful, and professional, providing you with a distinct edge in your music production. With just one click, you can drop one of the "stacks" into your digital audio workstation (DAW) and embark on a musical adventure. Having a readily available source of inspiration is a dream come true for producers seeking to inject excitement into their projects.
Key Package Contents:
168 Samples: Dive into a treasure trove of samples that includes 96 loops and 72 one-shots, each designed to spark your creativity and elevate your tracks.
10 Astra Presets: Explore 10 meticulously crafted Astra presets that will enhance your sonic palette and open up new possibilities in your music.
Sample Highlights:
Drum Loops (x10): Immerse yourself in rhythmic excellence with 10 finely tuned drum loops that serve as the heartbeat of your compositions.
Bass Loops (x8): Elevate your low-end game with 8 bass loops that provide depth and groove to your music.
Chord Loops (x9): Add complexity and emotion to your compositions with 9 captivating chord loops that set the tone for your tracks.
Melodic Loops (x19): Let your melodies soar with 19 melodic loops that captivate the listener's ear and create memorable moments.
Song Starters (x50): Unlock a world of creativity with 50 song starters that serve as the foundation for your musical ideas.
808s (x15): Inject the right amount of subsonic power with 15 meticulously crafted 808s that resonate in the hearts of your listeners.
Cymbals (x12): Elevate your percussion game with 12 cymbal samples that add shimmer and texture to your beats.
Kicks (x11): Set the foundation of your tracks with 11 kicks that deliver impact and drive.
Percs (x11): Infuse your rhythm with character using 11 percussive elements that add groove and flair.
Claps (x4): Create rhythmic accents with 4 snappy claps that enhance your beats.
Snares (x9): Explore 9 snare samples that provide crispness and character to your rhythms.
SFX (x10): Elevate your sonic landscape with 10 sound effects that add depth and intrigue to your compositions.
The interchangeability and versatility of these samples make it a breeze to chop and modify sounds to suit your unique artistic vision. Impress your audience with SAUCE.WAV – your secret ingredient for musical excellence.