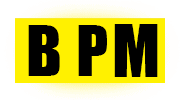 Instant Download
100% Original Product
7-Day Money Back Guarantee
Features & Additional information
Explore an extensive wealth of Trap & Hip Hop styles and moods with "No Cap". Every beatmaker's dream library with vast amounts of variety whilst maintaining sonic continuity throughout.
No Cap's enormous selection of musical elements are really what stands it out from the rest. A plethora of options and unlocked creative potential lurk at every corner, whether you're after a mix-ready song starter to chop up and warp to your own beat, or take a slightly more clinical approach, diving into the individual elements and writing around those, adding your own sonic imprint, there is something for everyone. You can find edgy synth pads, tastefully soaked in scene setting reverb, ripping basslines that bend and flow for additional character, fuzzy lo-fi woodwinds, and plenty more.
Add some rhythm and punch to your beats with No Cap's extensive drum collection, ranging from up front and thudding, through to slightly more rounded and restrained kicks and snares, whatever your own production style requires, No Cap can provide. Get moving quickly by utilising one of the many pre-made and mix-ready loops, full of interesting rhythms to add flair to your beats. Alternatively dive in with the individual drum hits to tailor make your beat with precision and intricacy.
Last but not least, utilise No Cap's SFX collection to add identity and detail to your production. These well crafted pieces of ear candy may go unnoticed to the listener compared to the main elements but are an essential tool to add depth to the sonic environment your track lives in.
No Cap delivers high quality and versatile samples across a range of styles, ideal for beatmakers of all levels, from casual hobbyists to professionally featured producers.