Monte Booker – Sounds Chapter Two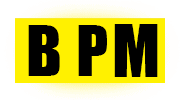 Instant Download
100% Original Product
7-Day Money Back Guarantee
Features & Additional information
"All my favorite sounds in one place."
Monte Booker is a young, talented American record producer, composer and DJ whose electronic musical experiments make him one of the most exciting figures in the contemporary music scene. The Monte Booker Sound Collection is the epitome of his unique sound style and creativity.
In this collection, Monte Booker presents their most striking and memorable work. Combining a variety of genres, from hip-hop and electronic to R&B and pop, he creates music that touches the hearts of listeners and delights them.
The sounds on this collection are distinguished by their depth, quality and innovation. Monte Booker skillfully combines different textures and rhythms to create unique and exciting arrangements. His thoughtful soundscapes envelop the listener and take him into a world full of emotions and moods.
Each track on the compilation reflects Monte Booker's individual vision of music. Infinitely creative and experimenting, he is not afraid to go beyond the ordinary and seek new sonic facets. His compositions make you think, inspire and stimulate listeners to new discoveries.
The Monte Booker sound collection is a real find for connoisseurs of experimental and high-quality music. Here everyone will find something of their own – from exciting and hypnotic electronic sound to beautiful and melodic compositions full of energy and emotions. This collection is the embodiment of the creative power and depth of Monte Booker, which is sure to leave listeners delighted and make them return to him again and again.
Content
387 sound files