Iconical Vocal Acapellas Volume 2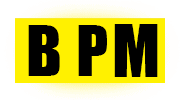 Instant Download
100% Original Product
7-Day Money Back Guarantee
Features & Additional information
Due to popular demand. Loopmasters are proud to present the second in a series of royalty free full vocal acapellas from Iconical Music which feature the vocal talents of several talented singers which can be used by producers worldwide to create new and exciting music.
This new series from Loopmasters is in answer to the direct requests we have been getting for producers looking for more developed and detailed vocal song ideas from which they can build full tracks, royalty free and in a selection of musical styles. Each track features long loops with verses, bridges and chorus, plus some double tracked parts for extra thickness and presence in the mix. All tracks are suitable for Dance, Pop, Electro, House or Breakbeat styles.
Iconical Vocal Acapellas Vol 2 weighs in at 340MB, and includes 111 vocal stems in 24 Bit, and covering BPMs between 105 to 128 BPM.
Featuring Wet(Fx) and dry versions of most lines, plus ad libs, harmonies and alternative versions, this is a great resource for producers looking for a vocal hook for their productions.
Various vocalists on the Iconical roster have been used to create this pack. Equipment used includes a Rode K2 with a retro fitted Electroharmonix tube, a Broadhurst Gardens Mic channel and a UAD quad core card. Check the demos for a better insight into this unique pack, and look out for more releases in this series.
Tech Specs:
24Bit Quality
339MB
111 Vocal Stems from 5 Songs
In Detail:
Barricade Song
16 Dry Vocal Stems
17 Wet Vocal Stems
Crying Game Song
14 Dry Vocal Stems
14 Wet Vocal Stems
Going Underground Song
7 Dry Vocal Stems
9 Wet Vocal Stems
Im On Fire Song
8 Dry Vocal Stem
Rated 0 out of 5
0 reviews