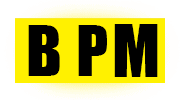 Instant Download
100% Original Product
7-Day Money Back Guarantee
Features & Additional information
Indulge in the mesmerizing sounds of Hella Soulful R&B Vocals, an exquisite vocal collection inspired by the enchanting voices of iconic artists such as Solange, SZA, Kehlani, and Chlöe. These vocals captivate with their magnetic charm, delivering a silky-smooth tone brimming with heartbreak, attitude, and sass.
Unparalleled Vocal Collection: This exclusive vocal treasure trove unveils a mesmerizing array of both wet and dry vocal hooks, licks, and soulful improvised loops. Whether lyrical or non-lyrical, these vocal elements infuse your productions with rich textures and raw emotions. Each note and lyric carries the potential to stir the hearts of your audience, creating an unforgettable impact.
Crafted to Perfection: Rest assured, these vocals are a testament to artistry. They are expertly written and masterfully performed, meticulously recorded and finely mastered. Immerse your tracks in a world of vocal effects, harmonies, and improvisations that showcase the depth and versatility of these vocals.
Experience Love, Heartbreak, and Inspiration: With Hella Soulful R&B Vocals, you'll embark on a musical journey filled with love, heartbreak, and the inspiration to craft unforgettable songs. Use these vocals to write your next chart-topping hit and witness the magic they bring to your music.
Potential: Discover the heart and soul of R&B with: