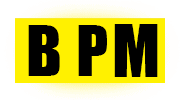 Instant Download
100% Original Product
7-Day Money Back Guarantee
Features & Additional information
Halogen House Vocals collection is a treasure trove of radio-ready vocal elements, thoughtfully crafted to infuse energy and emotion into your next anthem.
Features:
Vocal Snippets and Phrases: Discover a rich assortment of vocal snippets, phrases, and improvised versions that are primed for the radio.
Wet and Dry Versions: Enjoy the flexibility of both processed and raw vocal samples, giving

you creative control over your sound.

Toplines and Remix Potential: Find the perfect topline for your track or chop and rework clean acapellas to craft fresh layers and unique sonic textures.
Harmonies and Vocode Layers: Dive into tight harmonies and engaging vocoder layers to add depth and complexity to your compositions.
The Voice of Clare Dove:
All samples in this collection showcase the vibrant and powerful voice of singer Clare Dove. These vocals were expertly recorded and mixed by producer Sam Cramer and the renowned team at 91Vocals, using top-notch microphones and standard outboard equipment.
Precision and Versatility:
To ensure seamless integration into your music production, we meticulously selected our favorite performances from the recording sessions, offering samples in three different keys and tempos. Each sample is expertly labeled by key and tempo, providing precision and ease of use.
Content Overview:
Halogen House Vocals is your gateway to enhancing your music with expressive vocals that captivate and elevate your audience. Whether you're creating anthems, remixing tracks, or adding unique vocal layers, this collection empowers you to achieve outstanding results. Explore, create, and let your creativity soar.