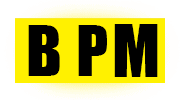 Instant Download
100% Original Product
7-Day Money Back Guarantee
Features & Additional information
Cycles & Spots built MIDI files for 5 Ambient songs each featuring one bass and two melody tracks – all 128 bars long wich equals 4:16 minutes (120BPM).
These were carefully created with especially designed MIDI generators to stay withing certain harmonic parameters. The main purpose would be to select your own sounds to shape the character of these songs.
All are in the key D# so they can also be mixed together to even create more songs. Naturally you can edit anything you like on these if you wish to go even further. Mixdowns WAV files come as well with this pack to give you examples of usage. Of course these are as royalty free as the MIDI data and can be used in your productions, too.
Product Details:
• 15 MIDI Files (5 Songs) – All 128 Bars Long
• 15 WAV Loops
• 455 MB