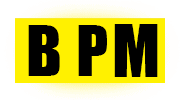 Instant Download
100% Original Product
7-Day Money Back Guarantee
Features & Additional information
Introducing Drill FM: Vocal Wave Immerse yourself in the world of contemporary, chart-topping beats with Drill FM: Vocal Wave. This captivating collection is a treasure trove of built-in melodies, dynamic vocals, and thumping 808s, essential for crafting modern hits in the Drill and Rap genres.
Highlights:
Radio-Ready Tracks: Explore a comprehensive library of professionally produced songs and compositions infused with original vocals, ghostly harmonies, and revamped lyrics.
Genre-Defining Drums: Elevate your sound with a meticulously crafted drum kit, featuring genre-defining drum samples, percussion loops, snares, and signature 808s.
Alternative Edge: Designed from the ground up, this sound pack delivers impactful beats with a distinctive alternative twist.
91Vocals: Where Originality Thrives At the heart of this exceptional collection lies the craftsmanship of 91Vocals. Our commitment to excellence is evident in the recording of original vocals, meticulously captured with a high-quality chain to ensure precision, alignment, and dynamic vocal performances.
Reimagined Vocal Elements:
Experience the magic as we remaster and re-sample these captivating vocal performances into mesmerizing vocal loops, ambient layers, and striking one-shot samples.
Unique Melodic Compositions: In addition to the vocals, you'll discover a world of sonic creativity. Lofi pianos, aggressive synths, and haunting strings have been seamlessly blended to craft distinctive melodic compositions that will ignite your inspiration.
Content Overview:
Drill FM: Vocal Wave is your gateway to crafting unforgettable music that stands out in today's competitive landscape. Elevate your sound, inspire your creativity, and make your mark with this exceptional sound collection.