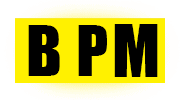 Instant Download
100% Original Product
7-Day Money Back Guarantee
Features & Additional information
If you're a music producer looking to infuse your tracks with the nostalgic charm of the early '90s House music, look no further. Jeremy Sylvester presents an exclusive sample pack designed to transport you back to the golden era of House music and add that special ingredient to your productions.
Sample Pack Contents
This meticulously crafted sample pack is a treasure trove of musical elements that capture the essence of '90s House music:
Drum Loops:
15 sets of drum loops
61 WAV drum loops
61 Apple Loops
37 REX2 drum loops
Keys:
15 key samples
62 WAV samples
62 Apple Loops
61 Apple Loops
62 REX2 samples
Drums:
94 WAV drum samples
94 Apple Loops drum samples
One Shots:
92 WAV one-shot samples
92 AIFF one-shot samples
9 REX2 one-shot samples
Hot Keys Raw:
WAV
Apple Loops
REX2 formats
Ready-Made MIDI Sound Loops:
6 MIDI sound loops to jumpstart your creativity
Bonus UKG Loops (130 BPM):
20 bonus loops available in WAV, Apple Loops, and REX2 formats
Why Choose This Sample Pack?
Jeremy Sylvester's exclusive '90s House sample pack is a music producer's dream come true. It encapsulates the magic of the era, allowing you to infuse your modern productions with the timeless sound of early House music. Whether you're crafting a dancefloor anthem or a chill vibe, these meticulously recorded samples and loops provide endless creative possibilities.