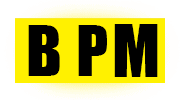 Instant Download
100% Original Product
7-Day Money Back Guarantee
Features & Additional information
Arcosanti is an experimental town in the high desert of Arizona that has become a destination for innovative architecture and sustainability that has shaped the global conversation of balancing humankind's needs with the planet's natural resources for 50 years.
Today Arcosanti is home to a vibrant year-round multi-generational community of more than 60 residents who collaborate to create art, handmade products, and to practice and develop sustainable living solutions.
On a road trip across America, Splice worked with the community's current artistic residents to record a variety of instruments, unusual reverbs, and the diverse cacophony of sounds echoing throughout the arches and canyons of Arcosanti. Flutes, harps, tongue drums, the screeches and slams of the ceramic foundry, and the world-famous Arcosanti wind bells make up the hauntingly beautiful sonic palate of this one-of-a-kind location.
These sounds capture the unique free spirit and unbridled creativity that permeates throughout the history of Arcosanti that you can bring to life in your music. You won't find textures, ambiances, sonic artifacts, or instrumentation like this anywhere else on the planet. Get lost in the world of Arcosanti with Splice Explores.
Size  0.95 GB