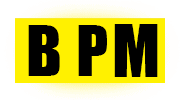 Instant Download
100% Original Product
7-Day Money Back Guarantee
Features & Additional information
STUNNING AMBIENT LOOPS AND BEATS PACK
Dive deep into the world of Peter Bark. This superb pack of ambient beats mixes classic hardware with modern production like you've never heard. Inspired by Brian Eno, Floating Points, Meitei, Visible Cloaks, Bonobo and more, we've got our most unique and experimental ambient pack to date.
CLASSIC ANALOG HARDWARE, MEET MODERN SOFTWARE
The pack features Peter Bark's expansive analog collection (we're talking Eurorack, Tape Recorders, Moog Matriarch, Op-1) and processes them using Max 4 Live, Ableton, and the incredible 'norns' synth/sampler. The combination of old and new, familiar and unusual makes for a collection of loops that are as ambient as they are attention-grabbing. Although inspired by classic ambient tracks, they take on new and contemporary life in Ambient Landscapes!
MESMERISING AMBIENT PRODUCTIONS
Beyond the technology itself, the musicality and shape of the loops make them stunning additions to your library. To start tracks off, use to make bridges and breakdowns, or simply add some richness and depth to your session, we've got you covered. And as always, 100% royalty-free!
Included:
Size: 540Mb
Loops: 110
Tempos: 60 – 129bpm
Styles: Ambient, House, Electronica, Lo-Fi
Instruments: Eurorack, handheld tape recorder, norns, op-1, roland boutique d-05, moog matriarch and more….