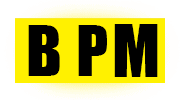 Instant Download
100% Original Product
7-Day Money Back Guarantee
Features & Additional information
Prepare to embark on a soulful journey into the realm of electronic and lo-fi soundscapes. "Alternative R&B 2" is your ticket to a sonic universe where rich, emotive soul blends seamlessly with innovative electronic textures. Dive into a collection of hybrid drum patterns, gritty guitars, lush synths, and ethereal vocal lines, meticulously crafted for those late-night creative sessions.
A Sonic Palette to Inspire Your Productions
"Alternative R&B 2" delivers a versatile arsenal of audio assets, including a vast selection of WAV loops, drum hits, and one-shot samples. This comprehensive library is designed to empower you to craft complete tracks that transcend genres, pushing your musical boundaries and taking your listeners on a captivating sonic journey.
Content Overview
268 Loops: Immerse yourself in a vast array of meticulously designed loops that capture the essence of alternative R&B, offering endless inspiration for your tracks.
137 One Shots: Elevate your sound with a diverse range of one-shot samples, ready to add that unique touch to your music.
Your Creative Potential
Whether you're a seasoned producer or an emerging artist, "Alternative R&B 2" provides you with the tools you need to explore the uncharted territories of soulful, electronic soundscapes. Let the fusion of rich soul, gritty electronica, and lo-fi aesthetics elevate your music to new heights.