Ivory 101 Ivory 3 Explored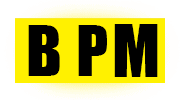 Instant Download
100% Original Product
7-Day Money Back Guarantee
Features & Additional information
Musicians and composers can now take advantage of Ivory 3's RGB engine to produce an authentic and expressive acoustic piano sound that is almost impossible to distinguish from the real thing.
This groundbreaking technology combines modeling with sampling, making it an ideal tool for creative expression. In this course, keyboardist Matt Vanacoro reveals everything you need to know to get the most out of this revolutionary piano emulation software.
First, you learn to set up, install and configure Ivory 3. Matt then explores the built-in presets and shows you how to navigate the interface. You then dive under the piano lid to discover all the options available for customizing the sound and response of the instrument for your particular production needs, from adjusting sympathetic resonance and key noise to tweaking the dynamic curve. Matt also discusses the microphone settings, how to apply effects, how to shape the sound with EQ, how to create ethereal sounds with the synth layer, how to use the powerful built-in arpeggiator, how MIDI mapping works, and a lot, lot more …
Let's tickle the ivories with Matt Vanacoro … Whatever genre of music you're creating (pop, jazz, classical, rock, electronic…) this in-depth course will teach you how to seamlessly integrate Ivory 3 into your workflow!
Outline
Section 1: Introduction
Introduction to Ivory
Section 2: Configuration
Plugin and Standalone App
Sample Library Location
Configuring Audio and Buffer
Section 3: In Use
Loading Your First Piano
Navigation and Pages
Engine and Dynamics
Velocity and Curve
Resonance and Sustain
Character and Soun
Tuning
Microphone Basics
Mics, Mid, and Mixers
The Mixing Matrix
Mix Channels, Pan, and Volume
Shaping With EQ
Dynamics and Compression
Chorus and Ambience Design
Lid, Stereo, and Release Samples
Using the Synth Layer
Presets and Hirearchy
Pedal Parameters
MIDI Mapping
Section 4: Conclusion
Expanding Ivory